Getting To Know Each Other
We want to help make your first experience at First Baptist Church
a great one!
SERVICE TIMES
We meet every Sunday
and offer two services times
and three Community Group times.
Worship Times:
9:30am | Blended Worship
10:50am | Contemporary Worship
Community Groups
8:15am | 9:30am | 10:50am
LOCATION & DIRECTIONS
FBCLS is located in the heart of
Lee's Summit at
2 NE Douglas St.
Find our location on Google Maps
by clicking here.
What can I expect?
How long is a service at FBCLS?
In total, each service is about 60 minutes in length. Services begin with a wide diversity of ensembles leading the church in music - song lyrics are projected onto the screens so you can sing along and/or engage with worship however you feel most comfortable. After the music portion of service is complete, our pastor will share an encouraging and hope-filled message about Jesus. We value Applied Faith and Sunday mornings are designed to encourage and equip you to live like Christ all week long.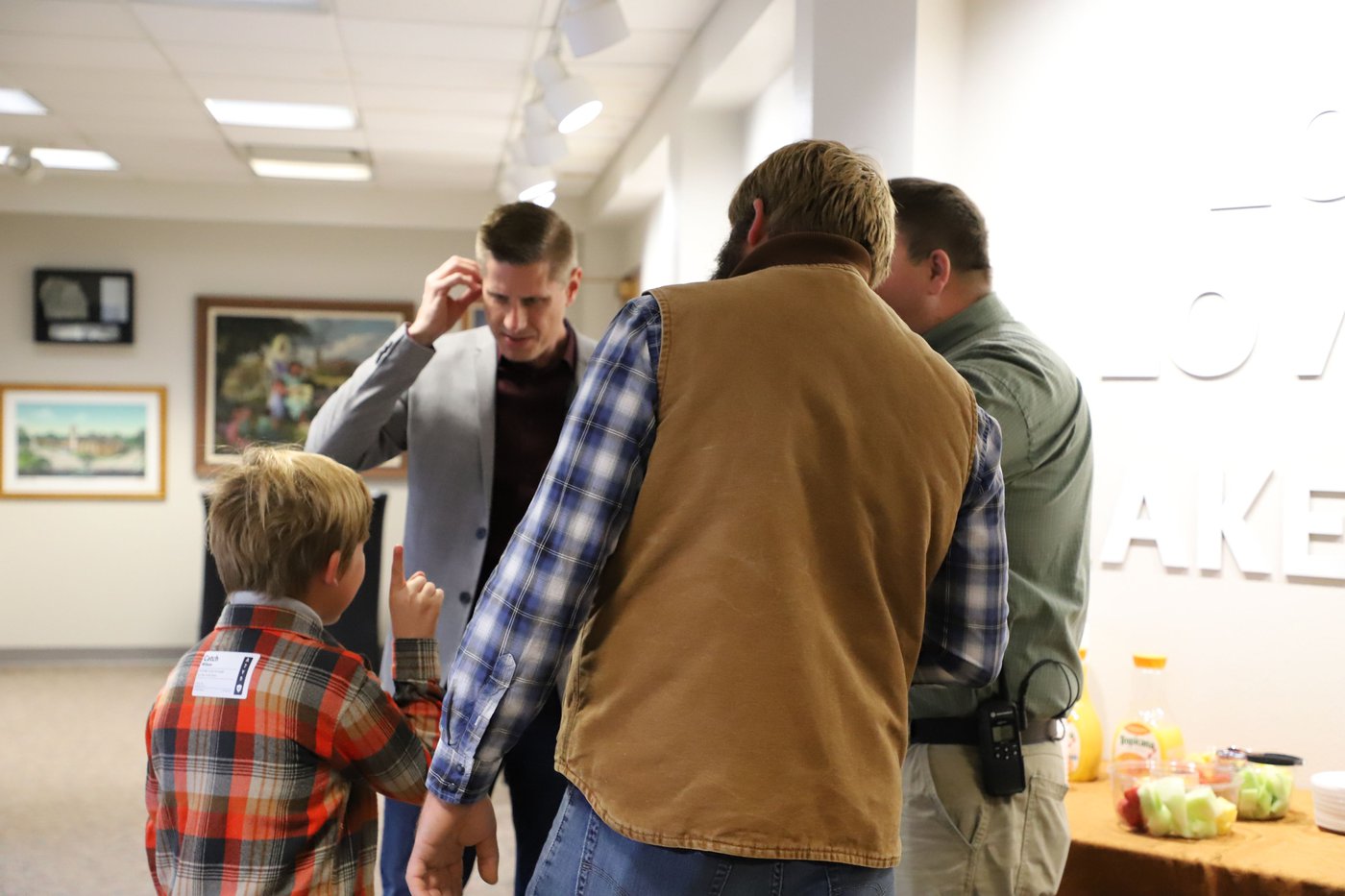 What's the culture like at FBCLS?
Sunday's at FBCLS are exciting, casual, and relaxed. We are not a place for perfect, put-together people. It's okay to not be okay, and we welcome brokenness. Come as you are and we hope that you will feel welcomed as our guest.
What about my kids?
We are dedicated to continuing a partnership with parents as their children grow spiritually. We want children to have a strong foundation of faith so they are equipped to love and serve God throughout their lives. We want children to grow closer to God so they begin to see the world as God sees it. Activities and experiences are offered to help children grow in the following areas:
• When the time is right, trusting Jesus as Savior and Lord
• Telling others about Jesus
• Worshiping God
• Learning more Bible stories and verses and applying them to their daily lives
• Serving others
• Building friendships with others
Children's small and large groups times are centered around these 3 Biblical Truths:
I need to make the wise choice.
I need to trust God no matter what.
I should treat others the way I want to be treated.
"A great place to learn about and come to have a personal relationship with Jesus Christ. It is easy to see that the core of the church are believers and they want others to join them."
Greg Fields