The Smorgasbord Church
When I was young, my family would eat Sunday lunch at Western Sizzlin. For me it was an after-church treat to visit the buffet and get my 3rd favorite food, popcorn shrimp. And it was all-you-can-eat! I would make myself sick on those tasty morsels of crunchy goodness! Since then I've had smorgasbords laid out before me as if for miles, but none of them have lived up to my childhood memory of eating at "The Siz".
I think as Americans we have grown accustomed to the variety of choices offered by a buffet. We pay our money, we get what we want, and if the restaurant doesn't offer what we're looking for, there's another one down the road that probably does.
I think as American Christians we have grown accustomed to the variety of choices offered by the churches in our community. We pay our money, we get what we want, and if the church doesn't offer what we're looking for, there's another one down the road that probably does.
I wonder if we're asking the wrong questions when it comes to what we're looking for in a church.
Much like the cleanliness factor in a restaurant, there are some non-negotiables when it comes our church life: Biblical teaching and preaching, Spirit-filled worship, authentic community, and a missions focus are at the top of that list. Sadly, many churches miss out on one or more of these essentials.
The question I'd like us to turn on its head is, "What does this church have to offer me?" We are so ingrained in the American consumer mindset, that we apply that same mindset to the church. If a church doesn't satisfy me or a member of my family, I'm going somewhere else, down the road, that probably will.
Ephesians 4 helps us understand the question we might be better off asking. I'll break down verses 7-12:
To each one of us grace was given… We know God gives good gifts. We count on it. We expect it. He is a loving Father that loves to give good gifts to His children.
…He led captive a host of captives and gave gifts to men… Imagine a victorious warrior king returning home, like King David dancing in front of the Ark of the Covenant as the armies returned to Jerusalem. The people of the city would rush out to meet the returning soldiers as they led the prisoners of war and the carts full of the spoils of war. They would play instruments and sing songs in a parade back into the city. All the while some of the spoils would be distributed to the citizens, much like candy is thrown from parade floats today.
…He who descended is also He who ascended far above all the heavens… Now imagine that Jesus is that victorious warrior king who descended into death and conquered it! He is leading the parade of victory, distributing the spoils of war to His people!
And He gave some as apostles, some as prophets… This list of gifts is not a complete list, there are others in the New Testament. Notice that different gifts are given to different people. Not everyone is built the same way, and not everyone receives the same gifts. This particular list is made up of the up-front church leader types: the missionaries and pastors, the teachers and evangelists. What's important for us today is the reason these particular gifts are given.
…for the equipping of the saints for the work of service, to the building up of the body of Christ… While church leaders, pastors and teachers and missionaries and evangelists and prophets, lead best from the trenches alongside their people, they are not primarily the ones who do the work of ministry in the church! Their primary responsibility is to equip, resource, and mobilize us (the every day believer) to serve within our own giftedness, so that the body of Christ (the Church) will be healthy!
Let's get back to our question: "What does this church have to offer me?" What if the question we ask is, "What do I have to offer this church?" Every individual believer is uniquely gifted to contribute to the overall health of the body of Christ! How are you gifted? How are your kids gifted? If you could do the thing you are best at for the good of the body of Christ, what would you do?
Try this with your kids:
Find an online spiritual gifts inventory and take it with your kids. Uniquely You is a good one, Lifeway also offers some good resources to discover spiritual giftedness, if you haven't already. Then discuss as a family how you might contribute to the health of your local church, rather than sitting back and consuming what the church has to offer. Then, approach one of your church's leaders and ask how you can get involved.
It's a beautiful thing to watch a diverse group of people working in unity for the good of each other, for our community, and for the world!
A Pipeline of Faith
Imagine for a moment that everyone in your life has a pipe sticking out of our chests. I have one, you have one, and so do your kids. Imagine that this is the pipeline of spiritual input. You give and receive your love for God through this directly from one heart to another. The flow is not the same for all of us, though we all need spiritual input. As adults our flow goes 2 ways, young children are almost all input.
Now imagine that as families we pass on our knowledge of and faith in God directly through this pipeline that connects our hearts. When the connection is secure, the transmission flows easily.
Scripture speaks early and often about what we call family and generational discipleship. As parents and older generations in the people of God, we are primarily responsible for the spiritual well-being of the next generation. Parents are plan A, other adults in the church are plan B.
There are several passages that are famous for their instruction about this topic, you may have heard of Deuteronomy 6 or Ephesians 6, but I'd like to draw our attention to a less well-known passage, Psalm 78. here are the first 4 verses:
Listen, O my people, to my instruction;
Incline your ears to the words of my mouth.
2 I will open my mouth in a parable;
I will utter dark sayings of old,
3 Which we have heard and known,
And our fathers have told us.
4 We will not conceal them from their children,
But tell to the generation to come the praises of the LORD,
And His strength and His wondrous works that He has done.
Let's think back to our pipeline. If parents are Plan A for passing faith and love for God to the next generation, we need to make sure our pipeline is secure, and that the flow of input can move freely!
When children are young, it's pretty easy. But the older we get, because we are flawed human beings, we have moments of broken trust. It's what Paul is referring to when he wrote in Ephesians 6:4- Fathers do not provoke your children to anger, but bring them up in the discipline and instruction of the Lord.
We need to be aware of the trust-breaking moments in our relationships and minimize them as much as possible! But WHEN they happen, and I choose that word carefully, it's up to us to regain that trust and unclog or repair the pipeline.
Trust breaking moments have the potential to break the pipeline off completely, and when that happens our children are left with an open-ended pipe that seeks input wherever they can get it, and studies show that those places tend to be peers first, internet second.
Students and kids are smart and fun and have the potential for great things, but I don't want them to be the primary source of input for my kids! I want to be that for my kids, or another trusted adult!
So when I get angry and use words that are overly harsh, when I say something hurtful and sarcastic, when I forget an important game or recital and don't show up, when I forget and don't pick my kids up at the right time and they're left waiting and wondering where I am, it is up to me to do the work to repair the pipeline.
It is up to me to ask forgiveness. It is up to me demonstrate humility and repentance, which is instructive in itself.
And kids, remember this: your parents are doing the best they can with what they have. Remember that and do your best to give grace when we mess up!
But there are things we can do to strengthen our pipelines so that when we break trust it's easier to repair the relationship. You've probably heard of The 5 Love Languages, the outstanding book by Gary Smalley. If not, look it up and look for the companion book, The 5 Love Languages of Kids. The love languages are not just helpful for our marriage relationships, but for our relationships with our kids as well.
As our kids grow up, we can tell what fills their tank, what builds a secure and trusting pipeline. For some it's just spending time together, for some it's affirming words or giving gifts. Others may respond best to a loving touch or an act of service.
And what fills our tank builds the feelings of trust and the heart connection that builds a strong pipeline!
Let's work together to build and maintain a strong heart connection that will lead to a strong and lasting faith passed from one generation to the next!
A Church's Purpose
When I was in High School I was convinced that I was headed for a career in military special forces or Secret Service. I spent my time in the woods sneaking around and working on my survival skills. I loved watching movies like Delta Force and Rambo and TV shows like Tour of Duty. And I would imagine myself dropping behind enemy lines with my team, doing heroic things. I still enjoy watching war movies and TV shows like SEAL Team.
But when I took an honest look at how I am built physically and emotionally, it was clear to me: I'm a lover, not a fighter. I've only been in one fight in my entire life, outside of my fights with my brother. I've been hunting once in my life, killed 2 deer, and that's enough for me, I'm good.
Discovering my purpose in life was a process through High School, College, and Seminary. As I grew in my awareness of how I'm wired, I became more and more aware of how I fit in the world and in the Body of Christ.
It's one of my favorite things to watch in the lives of teenagers. Students come into their teenage years with dreams of becoming something great, an athlete, an actor, a performer, a politician, famous for any reason at all. And as they discover how God built them to add value to the world around them, they recognize just how unique and amazing they are.
What fills my heart with joy, though is when they recognize how their fantastic and unique gift mix can contribute to advancing the cause of Christ in our local community! I'm convinced that God brings together a specific group of people in a specific context to accomplish a unique and specific task in a local community. And each of us has a role in that!
But there are a few things that every church needs to be about. And as we work through the book of Ephesians, Paul highlights these few things as he shares with the Ephesians how God has worked through him.
Paul starts Ephesians 3 with how God gave him the specific calling to declare the gospel (The Good News of Jesus) to the Gentiles, and in my view he shares this to pass on this task to the church at Ephesus. Like the great mentor he was he brings them in on what he was doing so that he could be a model for them to take on that role for themselves.
Here are a few things that I think we can take from Ephesians 3:1-13:
1- Vs. 8- The church exists to bring glory to God by bringing others in on the blessings of following Christ. We are given grace so that we can declare to those who don't know Christ the extreme joy and blessing, the "unfathomable riches" of knowing Jesus. But that means we have to answer a question: "When someone looks at our spiritual lives, do they see joy or burden?" Are we as the body of Christ living a joyful or a bitter and contentious life together?
2- Vs. 9-10- The church exists to bring glory to God by putting on display the character of God. The church "brings to light" the mystery and wisdom of God. I take that as the great grace, mercy, and plan of salvation God wants to bring to bear in the lives of those around us. To put it another way, we show others the Gospel and its implications in the lives of His people. So the question we have to answer is, "If we are the only church someone ever visits, what picture of God will they walk away with?" Do we show the great grace, mercy, and forgiveness that is inherent in the gospel, or do we give a picture of a grudge-holding, vengeful, and wrathful god?
3- Vs. 13- The church exists to support each other through suffering. We should not be surprised or lose heart when we encounter various kinds of difficulty. We are to wade into the mess together and consider it an opportunity to put Christ on display! From personal difficulty to governmental oppression, the church is to endure suffering together, and consider it their glory! But this begs the question: "Have I given my fellow church members good reason to think they can turn to me or depend on me in their time of need?" Do we prove our genuine love and care for the people around us through our actions?
I am not confident I can answer these questions very well. If you observe my life at any given moment, I may not give a good impression on what it means to live out the purpose of the body of Christ. But I remind myself of the words of John Newton, the author of "Amazing Grace":
I am not what I ought to be, I am not what I want to be, I am not what I hope to be in another world; but still I am not what I once used to be, and by the grace of God I am what I am.
What the Church Looks Like
I've just finished a book called Consumed by Hate, Redeemed by Love by Tom Tarrants. It's an autobiographical story of how a member of the KKK was completely changed by the gospel. Here's one of his insights as he wrapped up the book:
Any racial or ethnic prejudice in our lives indicates that we are compromising the teachings of Christ, which can undermine the credibility of the gospel itself.
I think this might be one of the defining issues of the church in our time.
Still.
MLK Jr. pointed out 60 years ago that 11am on a Sunday morning is the most segregated time in the American week. In my observation it's still true. When I polled our students on why they think that might be, they have some interesting insights:
"We are drawn to people who are like us."
"We have different ways of doing things."
But when I pressed the issue, they couldn't really articulate why things are the way they are. And that's understandable. The issue is deep and complex.
And oppression has a long memory.
But the issue of race and ethnicity with the people of God has been a thing since the tower of Babel (Genesis 11). As people grouped themselves by their languages and became individual nations, the walls of division and outward appearance and traditions began to be raised. And ethnic mistrust and hatred grew. The Israelites, by God's command, had an external way to differentiate themselves even from those who looked similar to them.
And that created its own issues, because humans are experts at dividing ourselves along a wide range of lines and making assumptions based on those divisions. Leading up to the time of Christ, the Israelites made the hard line of circumcision the thing that would separate them from the "strangers and aliens" all around them. Samaritans, immigrants, and foreigners were Gentiles and considered unclean.
Then Christ came.
Acts chapter 2 is a remarkable counterpoint to Genesis 11. People from all over the known world were in Jerusalem for Pentecost. Different nationalities and languages were represented. And as the apostles spoke by the power of the Spirit, those barriers were torn down as they could all hear the gospel preached in their own languages.
Here's how Paul put it in Ephesians 2:11-22:
"You who were formerly far off have been brought near by the blood of Christ…"
"He Himself is our peace, who made both groups into one and broke down the barrier of the dividing wall…"
"So He might make the two into one new man, thus establishing peace…"
"And He might reconcile them both in one body to God through the cross, by it having put to death the enmity (war)."
"And He came and preached peace to you who were far away, and peace to those who were near."
"So then you are no longer strangers and aliens (immigrants), but you are fellow citizens with the saints."
This is all about how Jesus tore down the dividing walls of ethnic heritage, nationality, and outward appearance, and brought us all together, "built together into a dwelling of God in the Spirit".
And so we have no excuse. We must seek to develop within our group and congregation a spirit of peace and reconciliation that is welcoming and open to people from all ethnicities!
Here's how Derwin Gray put it:
The gospel Paul preached destroyed racism ("neither Jew nor Greek"), economic classism ("neither slave nor free"), and gender inequality ("no male and female"). The local church should be a mosaic that the world looks at and says, "So that's what heaven looks like."
And the apostle John:
After these things I looked, and behold, a great multitude which no one could count, from every nation and all tribes and peoples and tongues, standing before the throne and before the Lamb, clothed in white robes, and palm branches were in their hands; and they cry out with a loud voice, saying, "Salvation to our God who sits on the throne, and to the Lamb."
Revelation 7:9-10
Death to Life
So often in our Faith Stories we talk about things in terms of how we were once bad and now we're good... or at least better. As a church kid I've often struggled with that. I've never really been the bad kid, in fact, I have most certainly done more bad things as a believer than I ever did before I expressed faith in Christ.
Mark Twain told "The Story of the Good Little Boy" who did everything right, but "always had a hard time". There was also "The Story of the Bad Little Boy" who did nothing but cause trouble, yet, "This Jim bore a charmed life - that must have been the way of it. Nothing could hurt him."
In writing these stories, Twain was highlighting the problems with our moralistic way of defining spirituality, much like the writer of Ecclesiastes when he wrote, "I have seen everything during my lifetime of futility; there is a righteous man who perishes in his righteousness and there is a wicked man who prolongs his life in his wickedness." (Ecclesiastes 7:15)
While there is wisdom in doing right, and in general things tend to go better for you if you do what God says is best for us to do, there is a truth we need to grasp when it comes to our faith stories:
Jesus did not come to make bad people good, but to make dead people alive.
Many times when we tell our stories of how we came to faith we emphasize the ways we were bad, and now we don't do those bad things any more. That's all well and good in sharing how our faith has helped us overcome hurts, habits, and hang-ups. But it doesn't tell the whole story, in fact, it has the potential to confuse the matter.
Ephesians 2:1-10 tells the story in terms of death/life. In verses 1-3 we see that we were dead, we lived by the pattern of this world (slaves to dominating cultural forces), under the influence of the Prince of the power of the air (Satan), we lived in the lusts of the flesh and mind (whatever feels good, do it!), and were by nature children of wrath (under judgment because of our sin). You may notice that there are some references to life patterns, but they are listed as evidence of the death we lived in rather than the definition of our situation.
Verse 4 gives us the most important phrase in all of Scripture: But God.
But God, motivated by His great love and mercy, when we were dead, he made us alive (we have a new capacity for living life the way it was meant to be lived!). When we were once controlled by the prince of the power of the air, He sat us with Christ in the heavenly places (we have a secure place for eternity with Christ!). When we were children of wrath, He saved us by grace through faith.
And He prepared good things for us to do, so that we would live in that reality and experience the life that He dreams for us.
Try this with your kids:
Tell your faith story to your kids, sharing as much as is appropriate for their ages. But frame it in terms of death to life rather than bad to good. When you share about an addiction or a bad thing that characterized your life, share it as evidence of your state of spiritual death. And when you share about positive things you do now, share them as being motivated by your gratefulness and love for Jesus.
Many of our kids mistake being a good person for believing in Jesus for Eternal Life. Let's help them reframe that in terms of how God truly gives us new life in Christ.
More than Products
I love teenagers. Few things fill my soul like watching awkward 6th graders grow into the people they were created to be, which sometimes means they become awkward adults! I love watching the lights come on in a teenager's eyes when they grasp a new idea, or when they grow in their confidence in faith. Or when a messy moment leads to a breakthrough in their spiritual lives.
On the same note, few things break my heart like a teenager who is so wrapped up in cultural pressures that they grow more in insecurity and inadequacy than they do in faith. I hate the voices coming from their screens that try to create a felt need that only a certain product can fill. They are told they aren't pretty or cute enough, that they aren't athletic or artistic enough, that they aren't cool or nerdy enough, or that they aren't conservative or liberal enough. If they would only buy that product, try this substance, do this dance, promote this agenda, then they would fill the missing part of their lives and become whole.
Cultural voices are not motivated by their deep love or care for our kids, but by the marketers that help them meet the bottom line. Our kids are products sold to companies and consumers to be targeted for their vast economic influence. The more inadequate and insecure the teenager, the easier a target they become.
Our kids are more than products. Our kids are more than consumers.
Ephesians 1 gives us a better perspective: As we help our teenagers grasp who they are in Christ, we can point them to the fact that they have everything they need in Christ (vs. 3). We can help them understand that they are seen and chosen and set apart in the eyes of God (vs. 4). They need to know that God decided long ago to "adopt us into His own family by bringing us to Himself through Jesus." This is what God really wanted to do (vs. 5)! Because God loves us so much, He purchased our freedom and forgave our sins (vs. 7-8)! Let's help them understand that we may not understand what's going on in the moment, but that we can trust that God chose us in advance and makes everything work out according to his plan (vs.11)!
There are powerful cultural forces influencing our kids in our time. It is important for us to build into our kids their identity based in what God (who created them and truly loves them) says is true rather than to fall for the cultural pressures that are all around them, especially from their screens.
A great way to do this is to have open and honest conversations about what they are watching and seeing on social media, YouTube, and other sources on the internet. A great conversation starter is the Netflix documentary The Social Dilemma. Watch it first, then watch it with your kids. Look out for some political assumptions, but it is right on when it comes to the influence social media has on our teenagers.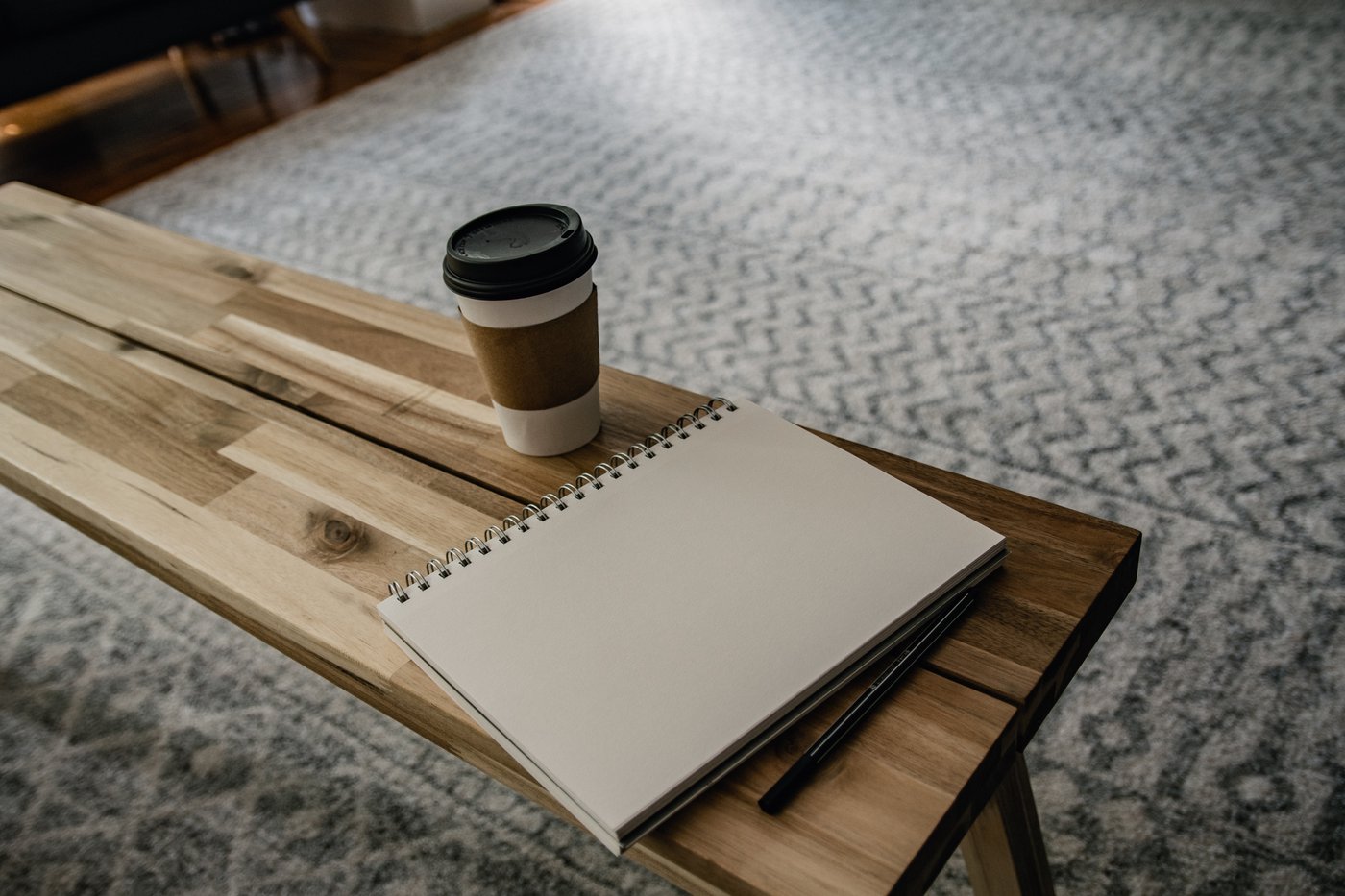 Conclusion